Invitation for a Chinese New Year Celebration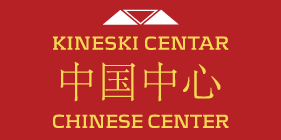 We are pleased to invite you to glorify the Chinese New Year, which is traditionally celebrated at Megatrend University. The ceremony will be held on Friday, January 25, 2019, starting at 6:30 pm, in the hall of the Megatrend University building in Belgrade, Boulevard Marshal Tolbuhin 8. After the ceremony the cocktail will be organized.
We will be honored to celebrate this holiday together.
Best regards,
Chinese Center Megatrend University